WELCOME TO
GLENMARK CARDIAC CENTRE
---
Glenmark Cardiac Center, established in 1997, is a diagnostic center conducting the entire range of what are known as non-invasive diagnostic tests in cardiology using state-of-the-art equipment. The doctors performing the tests are all qualified cardiologists with extensive training and a experience spanning over 25 years each. Our sole mission is to provide quality non-invasive cardiac diagnosis.
---
---
SERVICES
We can proudly state that, we have become one of the premier referral centers in the country for conducting these tests. Our focus is the non invasive evaluation of adults as well as children and babies who suffer from heart problems.
INTERESTING ECHO OF THE MONTH
---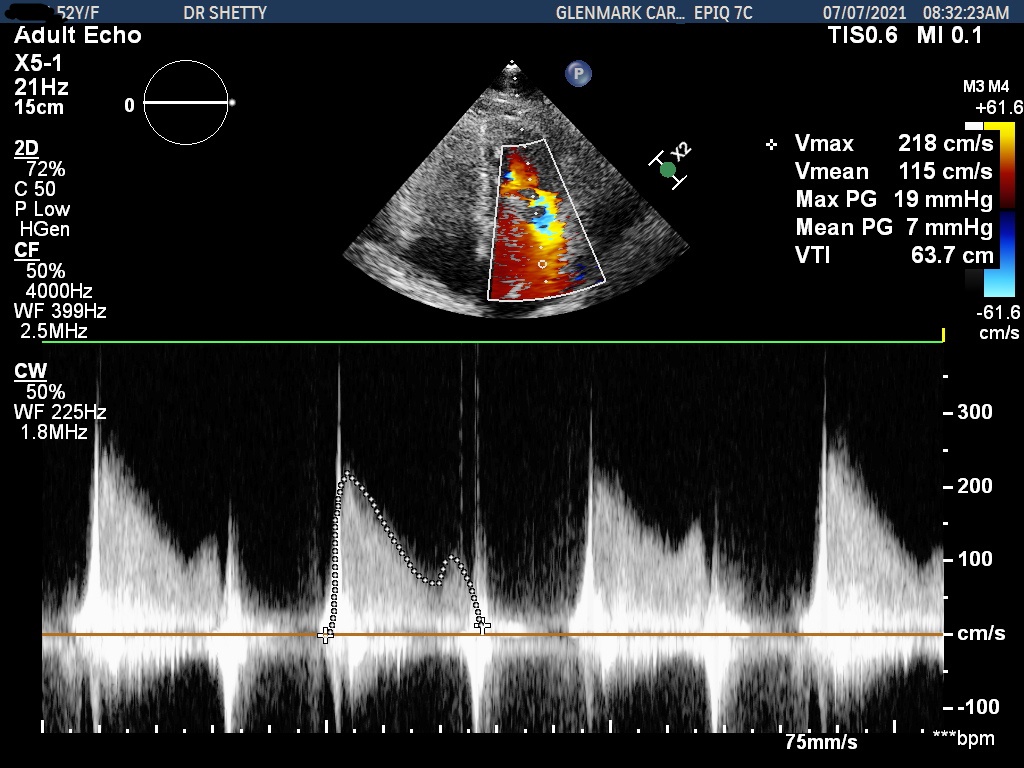 ---
---
Case History
A 52 years female was referred for 2 D Echo in view of dyspnea on exertion What is the Diagnosis??
LA myxoma
The Echo clips in multiple views show a large LA myxoma measuring 65 x 33 mm. It is highly mobile and prolapses into the mitral valve orifice during the diastole. There is a turbulence of the flow across the LV inflow due to the mass effect. There is mitral annular calcification. There i trivial (Grade I/III) mitral regurgitation. The peak and mean gradient across the LV inflow measure 19 and 7 mm Hg respectively.