INTERESTING ECG OF THE MONTH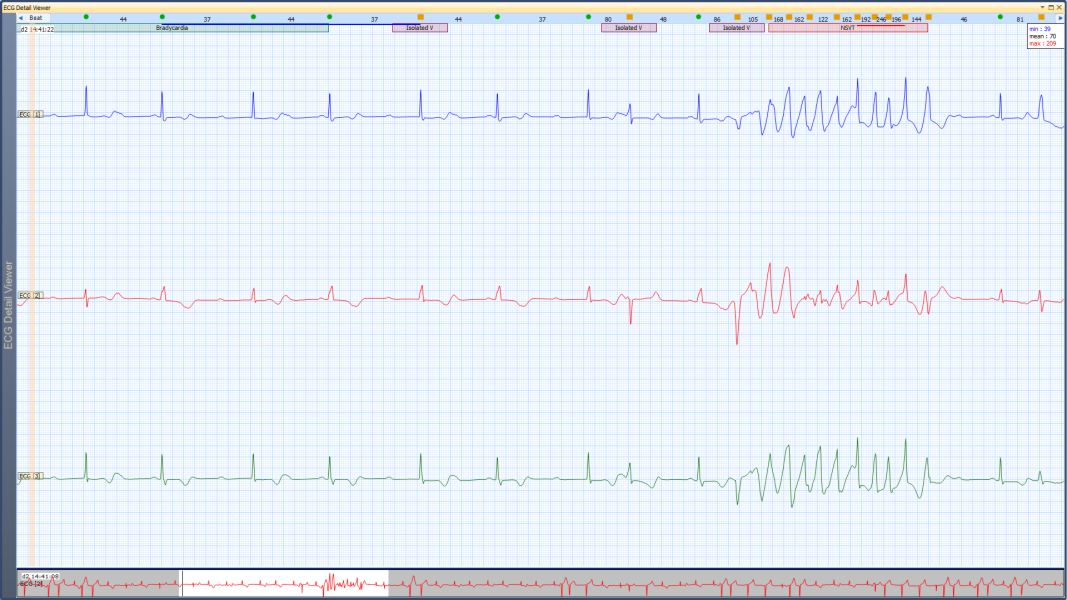 First holter strip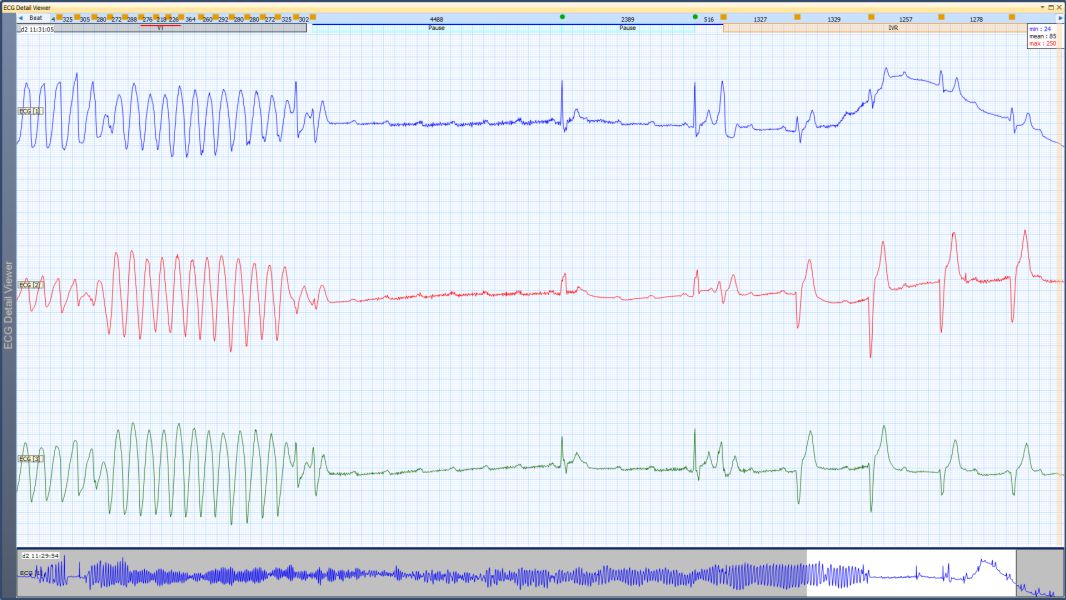 Second holter strip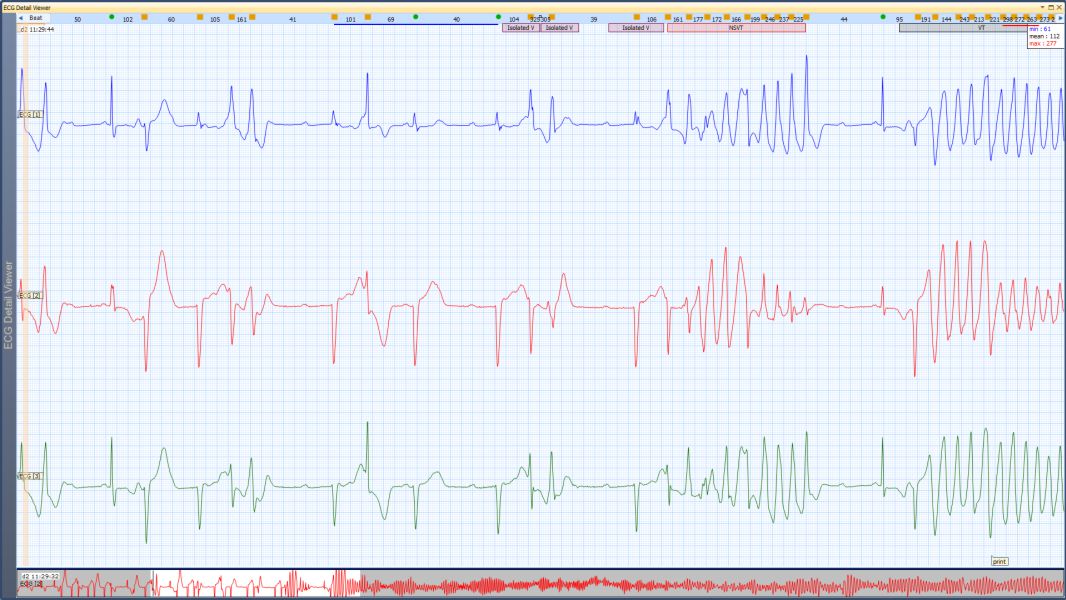 Third holter strip
---
Case History
A 69 yrs old male patient was referred for Holter monitoring with history of syncope and seizures.
What is the diagnosis?
The first Holter tracing shows complete atrio-ventricular (AV) with varying escape rhythm (identified in second ECG channel) with non-sustained polymorphic ventricular tachycardia (VT). The second Holter strips show a high grade AV block & long pause after termination of the polymorphic VT. Again a varying QRS morphology during AV block suggests unstable escape rhythm. The third Holter ECGs show frequent late PVCs & couplets eventually resulting in polymorphic VT. This pattern is classic for long QT related polymorphic VT. Complete AV block patients often present with syncope and seizures. The cause of syncope is profound bradycardia and long pauses. However up to 30% of patients with complete AV block have polymorphic VT (typically 'torsades des pointes'), causing syncope.
How will you manage the patient?
Intracardiac cardioverter defibrillator (ICD) implantation is often considered for malignant ventricular arrhythmia. However, in this patient the polymorphic VT was due to severe bradycardia and hence reversible once the AV block is corrected with a pacemaker. Permanent pacemaker implantation is all that is required in these situations.
INTERESTING ECHO OF THE MONTH
---
Case History
A 43 year old male patient was referred for transesophageal echocardiography (TEE) with history of long standing fever, not responding to oral antibiotics. What is the diagnosis? How will you treat the patient?
The TEE clip shows large, mobile vegetation on non-coronary cusp of the aortic valve prolapsing into the left ventricular outflow tract (LVOT) in diastole associated with severe aortic regurgitation (AR). In view of mechanical complication of infective endocarditis (IE) – in this case severe AR, the patient should be ideally taken up for early aortic valve replacement after a few days of intravenous (IV antibiotics.