INTERESTING ECHO OF THE MONTH
---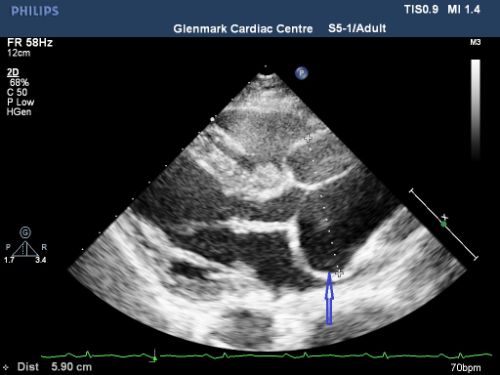 ---
---
Case History
A 38 year old female patient came with c/o mild dyspnea and palpitations.
What is the Diagnosis??
The echo clips and image of PLAX view (Fig A & B) show dilated aortic root and sinuses but the ascending aorta is normal. Arrow points to deformed and thinned out non coronary sinus. The mitral leaflet tips are myxomatous and there is a mitral valve prolapse with mild to moderate MR
IMP: Dilated aortic annulus with prolapse of cardiac valves is strongly suggestive of a connective tissue disorder such as Marfan's.
---